Life at Duffel
What does a "People-first" culture mean in a post-IRL world?

One of the things I worried about when joining a startup (or any company for that matter) during the lockdown was how I would build trust and strong, lasting relationships without seeing each other IRL (in real life).
As an Engineering Manager, one of the most important parts of my job is building trust with the people I am responsible for. To be able to help them with any part of their jobs, they need to trust me. They need to trust that my advice is sound, but more importantly, they need to trust that I have their best interests at heart. Generally, to build trust and community, you need to see each other as more than just other engineers, but as people as well. The ways I've previously gone about it is to have drinks and/or chat about random things, to get to know each other on a… weirder level: do you have strong feelings about the impending apocalypse? Do you think big companies are secretly replacing computers with human brains for processing? Do you enjoy getting your butt handed to you playing Dark Souls? It's about having a laugh together and learning about the fun stuff.
With that being said, joining a startup during a pandemic, where I would be responsible for a team, was definitely out of my comfort zone.
One of Duffel's core values is "People come first", which (unlike most company values at most companies I've worked at) is something that drives a lot of how we operate as a company. There are countless blog posts I could write about how we live this value by how we manage people, how we drive decisions, how we always strive for honesty and transparency as a leadership team in everything we do. This time I will focus on how we strive to combat the negatives that come from being fully remote (at the moment) and focus on one of the things that have helped me personally with my sense of belonging at the company.
This is my story at Duffel
My first meeting with Duffel was before I joined the company. I was invited to one of the socials, which we call a "House Challenge". It was a typical pub quiz but with a travel theme. I was a little intimidated, to be completely honest. Everyone knew so much about airlines and travel that I felt like I was the odd one out with my brain rattling full of Marvel/Star Wars/90s sitcom/Pop culture trivia. The thing that stood out to me was how welcoming and nice everyone was and how into it everyone seemed to be. Later I learned that I was joining the current leader of the House Challenge, "House Concorde", at their competitive peak.
After I officially joined Duffel, I quickly learned more about the Houses of Duffel, and the social events, largely driven by house challenges. At the end of your first week, you learn which Duffel house you now belong to, drum rolls abound. You may end up in Stargazer, Voyager, Lockheed, or the most awesome one of all: Concorde (of course, don't take my word for it, I'm super biased). Your new housemates welcome you with open arms, gifs, and a large dose of healthy competitive spirit. You are now a member of House "X". You have strong opinions about which house is the best, which other houses secretly use google to their advantage, and download virtual backgrounds with your house colour/symbol.
So the usual formula for a House Challenge can be summed up as so: the powers that be of the social team (each house is represented by someone) decide what the upcoming challenge will be. It can be as tame as a pub quiz, a "mobile adventure of find the killer", or something more out there, like writing and performing limericks, painting acrylics, designing your perfect house swag/airplanes/etc.
These tend to be my favourite of the bunch because it gets the House chatter going full speed, gets the creative juices flowing and something amazing, hilarious and weird always comes out of it.
When the limerick challenge was going strong, we only spoke in limerick on the House channel, trying to outdo each other, writing limericks about the loo roll shortage, how Duffel was founded and how our house was clearly the superior house of all the houses.

A few weeks back, we also had an acrylic painting class and challenge, where we had a kit mailed to us, we zoomed with an instructor who taught us the basics of abstract art. This challenge inspired me to start painting in my free time, and it's really been the best hobby I've picked up in… well forever.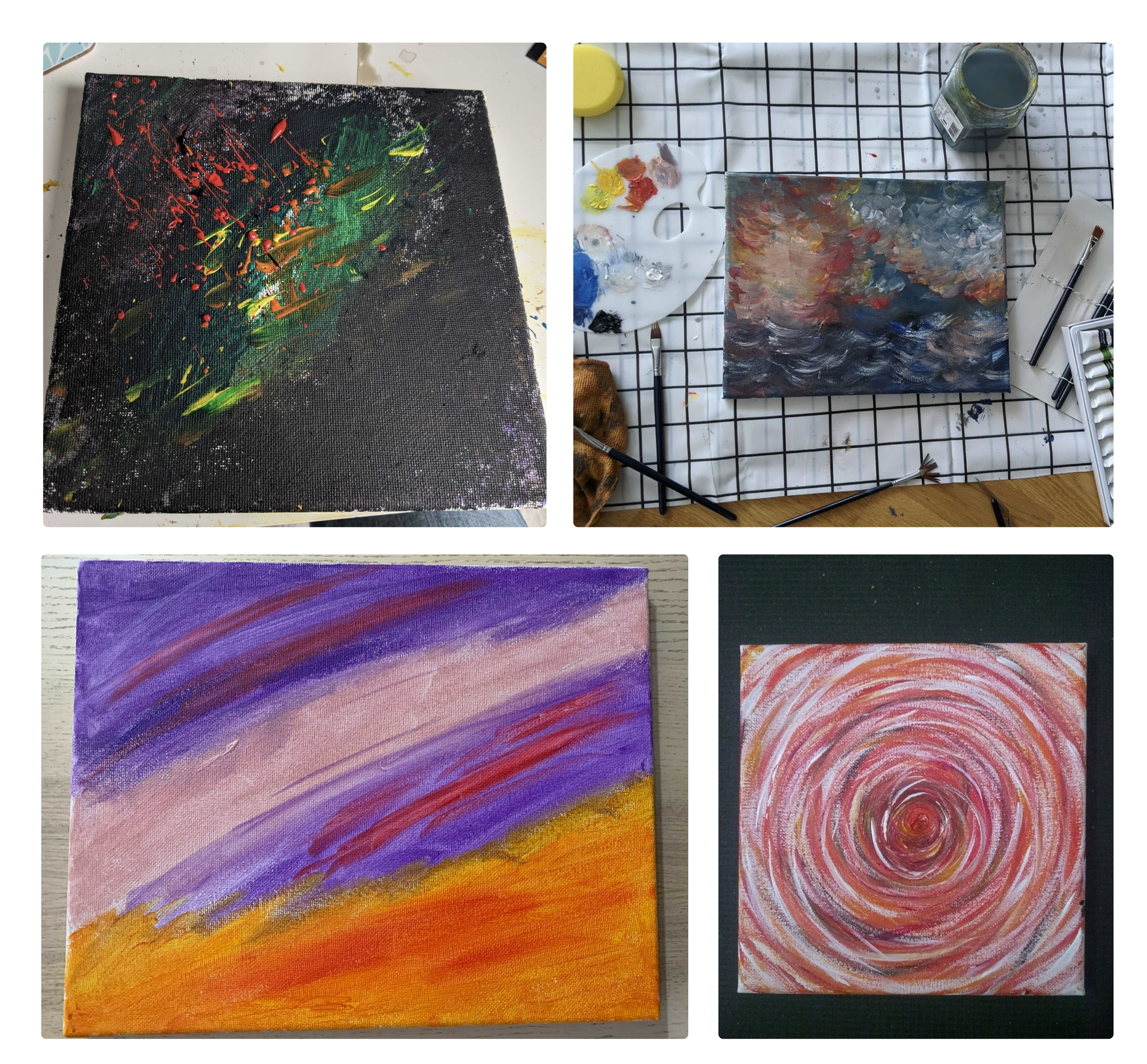 Another aspect of the houses, is that it's company-wide. All houses are a mix of engineers, leadership, members of the people team, sales team, product, designers, etc. You get to collaborate - and build a community or lasting friendships - with people you might otherwise not work closely within your day-to-day. This is really helpful when you are trying to ask for help/want to vent to/pick the brains of/grab a coffee with someone that might work in another part of the business.
These socials have been very special for me. I've never worked at a company that puts so much time and effort into fostering community as much as Duffel has. The sheer creativity of these challenges makes it much more likely that people feel that sense of belonging that is genuinely hard to achieve in the best of times, and well... 2020 has not been exactly the best of times if I'm being honest.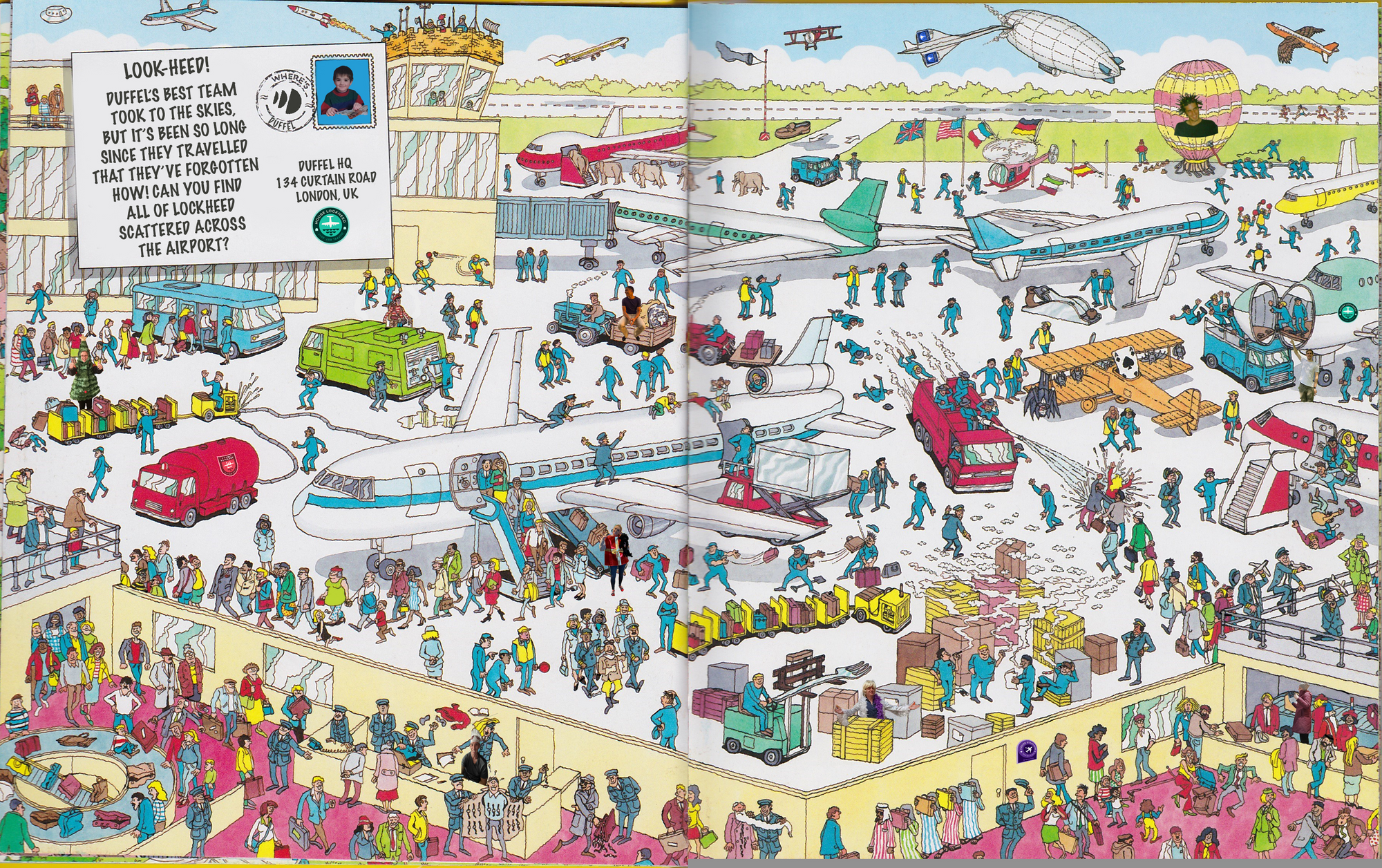 So what does a people-first culture really look like in this post-IRL world?

What should the main takeaway from this post be? (Besides Duffel being an awesome place to work, and me being an all-around great manager and human person - nudge nudge wink wink we are hiring.)
It should be this: building culture is hard because culture is not what you say, it is what you do. Building a culture that puts people first at a startup, is even harder when you need to think about runway, product-market fit, rapid growth, and scale. Building a people-first culture at a startup during a pandemic, post-IRL times sounds pretty daunting, but it doesn't have to be. While I might not have (yet!) answered these hard questions, some inspiration that you can take is: building a culture is about doing and not saying, so do:
Take the time and the effort it takes to organise events that are a little out of the ordinary (not just drinking on zoom, not just pub quizzes)
Take the time and effort to build (positive) communities (like the randomly assigned houses, like supporting, incentivising, and participating in #music, #food, #whatareyouworkingon slack channels)
Leave space before/during/between meetings to be people and interact as people, do silly things that make you more like a person and less than a zoom video background
Create, fund, and support a social team with people who are actually passionate about building communities at their workplace
Value the people in your community as the interesting, complex individuals they are

On a personal note, this past year, I've found that while I've had to build different skills working fully remotely as an Engineering Manager, most skills I've built in the past cough eight-plus cough years as a manager are still applicable in this setting. I've learned to look at different cues, foster communication and community within my own teams differently. I've learned to pay attention to the same signals in slack discussion, on zoom meetings. The socials inside and outside of the team helped give me a baseline for the expressions and zoom-body-language that I can refer back to notice signs of stress, unhappiness, or conflict. I realised that I just have a smaller surface area to look at. I learned how to more effectively utilise the tools that are available to me (slack, zoom, memes, gifs, starting silly discussions before standup starts, mezcal tasting events, etc.) to get roughly the same data, signals from people.
As a not-just-a-manager-but-a-plain-human-person person, and member of a team, this gives me an opportunity to build stronger connections to the people I work with, build trust in a greater sense, learn fun factoids about them, gives me a sense of people's quirks, their tolerance for mezcal or their artistic abilities. All of this to say, it helps build connection, community, greater understanding, and empathy. While it was a little intimidating initially, I've loved the challenges and the way we've handled it as an organisation nudge nudge wink wink we're hiring
Sorry for the long post, here's a Timagotchi, aka Tim Rogers the tamagotchi of our Head of Product: